FastTracks V2 SongBook Viewer 1.2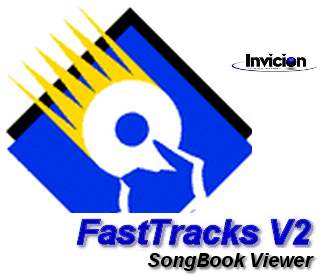 Copyright ©2003-2008 Invicion Software Solutions
This FREE Searchable SongBook Viewer is provided for Karaoke Hosts and Enthusiasts that like having their computerized SongBook(s) with them at all times...
You may install the Viewer on as many systems as you wish!
Compatible only with FastTracks V2 SongBook Files.
Perfect for those that utilize a computer at their shows, create your SongBook(s) using FastTracks V2 SongBook Creator and simply place a copy of the *SongBook files on any computer that has the FastTracks V2 SongBook Viewer installed.
* IMPORTANT: Each SongBook comprises TWO data files with the extensions .2bk and .2bd. As an example, if your SongBook is named "MyBook" you would find two files named "MyBook.2bk" and "MyBook.2bd". Simply copy both files to the computer(s) you wish to view the SongBook(s) on. Both files MUST reside in the same directory on the target system.
Click here to download your free copy of FastTracks V2 SongBook Viewer