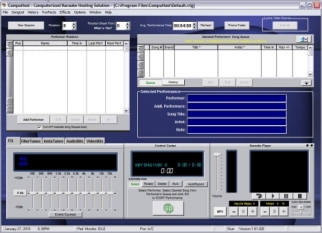 Main Host's Screen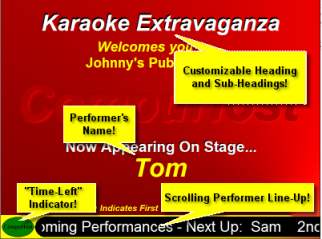 Auxiliary Screen, Between Performances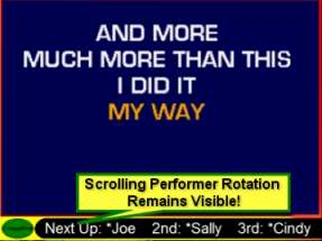 Auxiliary Screen, During Performances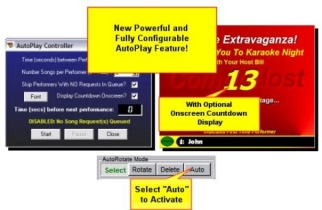 Industry's Most Advanced AutoPlay Controller!
Scrolling PromoTrailer w/Color and Attribute Tag Support!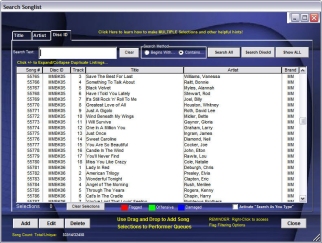 Powerful Song Search Capabilities!
Including the Exciting New "Collapsed Duplicates Feature"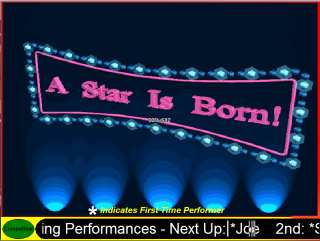 Animated VideoBits Onscreen
Supporting Single Image, Full-Motion Video and Automated Slide Shows!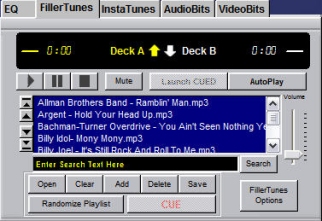 Powerful DJ Capable Dual-Deck FillerTunes Player w/AutoMixing and AutoFading!
Not just a simple "ambience" player like those found in competing products.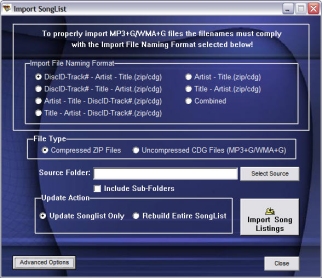 MP3/WMA+G Importer/Cataloger with
Auto-Capitalization feature!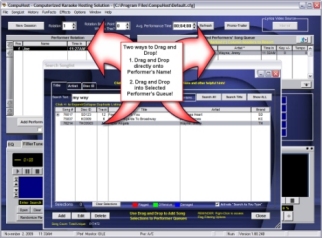 Innovative Drag and Drop Technology!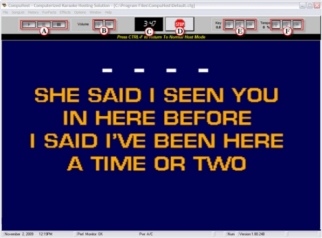 Industry's ONLY SoloMode Feature!
Great for practice sessions and solo engagements!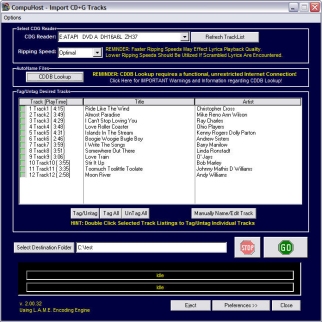 Advanced CD+G Ripper/Importer w/FreeDB/CDDB Lookup
and optional FastTracks V2 Search!